Timothy Miltenberger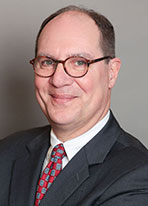 Mr. Miltenberger is a member of the Bankruptcy & Creditors Rights Group and the Litigation Group. He represents corporate and individual debtors, secured creditors and unsecured creditors in all aspects of debtor-creditor law. Tim has represented parties in interest in reorganization proceedings, Subchapter V reorganization proceedings, and liquidation proceedings under the United States Bankruptcy Code. Tim has reorganized real estate holding companies, manufacturing companies, hospitality companies, condominium developments, and transportation companies under Chapter 11.
Tim has engaged in litigation in state and federal courts across the country, including representing both plaintiffs and defendants avoidance actions, actions related to the discharge or dischargeablity of debts,
Mr. Miltenberger represents borrowers and private lenders in commercial real estate loan foreclosures and workouts.
Of particular note, Mr. Miltenberger served as lead counsel in consolidated litigation in the United States Bankruptcy Court and the United States District Court in avoidance proceedings that yielded a jury verdict and judgment in excess of $20 million.
Telephone: 860-493-2262
Email: tmiltenberger@cbshealaw.com
Practice Areas
Education: Mr. Miltenberger is a native of Buffalo, New York. He graduated from Washington University in St. Louis (A.B. History) in 1986 and the Boston University School of Law (J.D. cum laude)
Bar Admission:Connecticut.
Professional and Civic Organizations: Mr. Miltenberger serves as member of Connecticut's pool of Subchapter V trustees.