Richard J. Shea, Jr.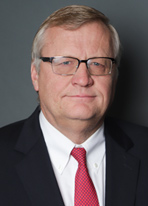 Mr. Shea is a principal of the firm and a member of the Business and Finance Group and the Real Estate Group. Mr. Shea is a "business lawyer" with extensive experience in counseling and representing clients with respect to a considerable range of legal issues which they face in their various business endeavors. As such, he serves as general counsel and advisor to clients covering a broad range of industries.
Mr. Shea´s practice includes advising and representing clients in connection with:
The negotiation and structuring of the sale, purchase and financing of business enterprises and commercial real estate.
Joint venture agreements, including limited liability company, partnership, shareholder and similar agreements.
Capital structuring and financing, including securities offerings.
A wide range of complex contractual matters, including licensing, technology, services, employment and real estate related agreements.
Telephone: 860-493-2230
Mobile: 860-916-9774
Email: rshea@cbshealaw.com
Practice Areas
Education: Mr. Shea is a graduate of Yale University (B.A. 1979), the University of Connecticut (M.B.A. 1982; J.D. 1982), and Boston University (L.L.M., Taxation, 1985).
Bar Admissions: Connecticut and New York