Bankruptcy & Creditors' Rights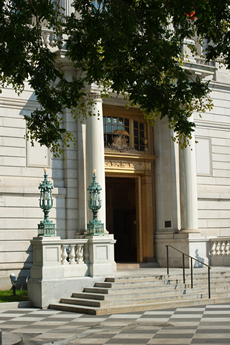 The experienced lawyers in our Bankruptcy & Creditors' Rights Group provide aggressive and proactive advocacy to businesses, institutions and individuals when they or those with whom they do business suffer financial distress. We regularly appear in Bankruptcy Courts throughout the Northeast. We have decades of experience representing secured lenders and other creditors in the resolution of troubled business credits and distressed real estate both in and out of court. Our Bankruptcy & Creditors' Rights attorneys have extensive experience representing creditors and debtors in state and federal courts. We regularly represent clients as debtors or creditors in Chapter 11 reorganization proceedings and Chapter 7 liquidation proceedings under the Bankruptcy Code. We also have extensive experience representing financial and insurance institutions in connection with commercial real estate loan foreclosures and work-outs, including industrial, multi-family, office, retail, construction loans, affordable housing projects, residential projects, and sub-division and condominium developments.
The firm takes an aggressive and proactive approach to resolving troubled credits, whether through restructuring, deeds-in-lieu, bankruptcy or litigation. Our bankruptcy and work-out experience includes representation of:
Financial institutions, private lenders, REMICs, REITs and other tax-favored entities in bankruptcy proceedings, foreclosures and real estate workouts, including restructuring and enforcing troubled mortgage loans.
Creditors, debtors in possession, trustees, creditors' committees and examiners in Bankruptcy Courts in Connecticut, Delaware, New York, and throughout New England.
Owners and secured lenders with respect to copyrights, trademarks, patents and other intellectual property including the protection of security interests in all forms of intellectual property, as well as the sale and use of intellectual property in financing and credit transactions.
Equipment lessors and lessees and other parties to asset based and equipment lending transactions including the recovery of leased property and the disposition of personal property under the Uniform Commercial Code.
Unsecured creditors, suppliers and trade creditors in bankruptcy proceedings, both in the recovery of claims and in the defense of preferences, fraudulent transfers and other avoidance actions brought by bankruptcy trustees.
Landlords in bankruptcy proceedings, including proceedings for the assumption or rejection of real estate leases, the recovery of unpaid rentals and the assignment and renegotiation of lease terms with Chapter 11 debtors.
Sellers and buyers of notes secured by distressed real estate.
Buyers of distressed businesses and assets in so-called 363 sales in Bankruptcy Court.
For more information about our Bankruptcy & Creditors´ Rights Group, please contact Scott Rosen, Melvin Simon, Timothy Miltenberger or Nicholas P. Vegliante.