About Us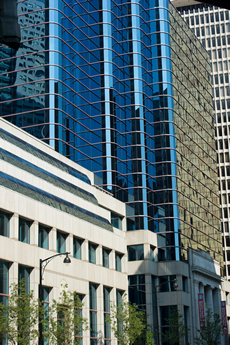 Cohn Birnbaum & Shea's highly experienced team of business lawyers joined together to provide our clients with cost effective solutions to their business problems. We are engaged to deal with problems ranging from proposed transactions to governmental regulation to bitter disputes, and virtually everything in between, where the matters often involve complex legal issues that overlap discrete legal disciplines. Our individual backgrounds and experiences with firms having some of the most sophisticated law practices in the northeast, allows us to provide that sophisticated service to clients we have learned over the years without the staggering overheads burdening our former firms.
We often draw upon the experience of those lawyers in our individual Groups comprising our Practice Areas to provide a seamless integration of the many disciplines needed to satisfy the needs of our clients. This interaction among the legal staff brings to bear the background and experience of a team approach, coordinating with accountants, investment bankers, appraisers and other similar professionals, that frequently adds to the solutions we offer our clients.
We provide personalized and effective legal services for businesses. Through our unique combination of personal service, broad capabilities and lower overhead, we have helped an array of businesses successfully meet and navigate challenging legal issues.
Excellence
It takes more than mere technical know-how to be exceptional lawyers in an exceptional firm. Our team of experienced individuals is committed to understanding each client's business and providing them with the highest quality services. Our collective experience allows us to create solutions to problems while offering insights that others might not ordinarily see.
Value
We understand that when our clients seek our counsel they have a financial interest in a problem for which they are seeking a solution. We also understand that each dollar in legal fees has an impact on the ultimate value of the solution to our client. We are committed to seeking solutions that provide cost effective value to our clients. Our smaller size allows us to focus on the solution to the problem at hand rather than on a process that might not fit the problem. We are always focused on our clients' direct financial stake in the solution of the problems they bring to us.
Personal Service
We are big enough to have the sophistication and depth needed to solve complex problems, but small enough to develop the kind of relationships that are increasingly rare in today's business environment. We are structured so that our philosophy shows in everything we do. Our clients have experienced and have come to expect hardworking, responsive and accessible lawyers and staff at Cohn Birnbaum & Shea who provide thorough and detailed work.