Melvin A. Simon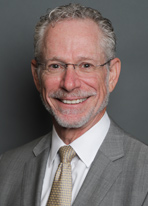 Mr. Simon is a principal of the firm and a member of the Litigation Group and the Bankruptcy & Creditors´ Rights Group. Mel concentrates his practice in the area of corporate commercial and real estate litigation.
As a commercial and corporate litigator, Mr. Simon counsels financial institutions in connection with lender liability claims and banking security issues, such as Internet based banking transactions, and check and credit-card fraud claims. He represents a broad range of business clients in connection with breach of contract, business torts, employment and business organization disputes and represents real estate holding organizations in connection with leasing disputes. Mr. Simon's creditors´ rights practice includes the representation of lenders, landlords and equity holders in voluntary and involuntary Chapter 11 and Chapter 7 bankruptcy cases. His practice includes counseling businesses on risk awareness and avoidance.
Mr. Simon's experience also includes arguing appeals in commercial litigation, tort and criminal matters. He has served as a special public defender on appeals for the State of Connecticut since 1996. Mr. Simon's trial experience involves both federal and state courts. He has also been involved in arbitration, mediations and alternative dispute resolutions.
Mr. Simon regularly lectures on special proceedings, prejudgment remedies and landlord tenant disputes.
Telephone: 860-493-2200
Email: msimon@cbshealaw.com
Practice Areas
Prior Practice Affiliations: Berman & Sable 1985-1998; Hoberman & Pollack 1983-1985
Education: Mr. Simon graduated cum laude from Benjamin Cardozo School of Law (J.D., 1983) and with honors from Central Connecticut State College (B.A., 1979).
Lectures: Mr. Simon has lectured extensively on prejudgment remedies, lender liability, commercial paper, Internet fraud and repossession of personal property collateral and commercial landlord tenant disputes.
Publications: Mr. Simon co-authored "Connecticut's New Prejudgment Remedy Act, Commercial Waivers and Exemptions and Foreclosure and Repossession for Connecticut Lender-When the Workout Doesn't Work Out."
Bar Admissions: Connecticut
Court Admissions:

U.S. District Court for District of Connecticut
U.S. District Court for Southern District of New York
U.S. District Court for Eastern District of New York
Affiliations: American Bar Association; Connecticut Bar Association; Hartford County Bar Association