Thomas W. Witherington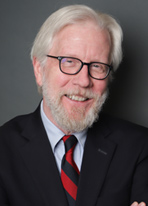 Mr. Witherington is a principal of the firm and a member of the Litigation Group. His practice focuses on business and commercial litigation, representing corporate and individual clients in a wide range of disputes, including complex business fraud and contract litigation, shareholder/partnership disputes, real estate litigation and trade secret controversies.
Mr. Witherington's litigation practice also extends to the areas of creditors' rights, employment, environmental and property valuation. His creditors' rights practice includes initiating and defending complex commercial foreclosure matters and defending lender liability claims. In the employment area, he has represented employers in employment discrimination litigation and wrongful discharge suits, and in litigation involving employee non-competition and non-solicitation agreements. Mr. Witherington´s experience in environmental matters includes the successful representation of clients in major litigation arising under the Superfund law, the Clean Water Act, and in actions brought to enforce compliance with Connecticut's hazardous waste management regulations. His property valuation practice includes representation before municipal boards of assessment appeals and the litigation of assessment appeals in the Connecticut Superior Court.
Mr. Witherington's trial experience includes both state and federal courts, and he has also represented clients in proceedings before various federal, state, and local agencies, as well as in private arbitration proceedings. In addition, he has represented clients in matters on appeal before both state and federal appellate courts.
Telephone: 860-493-2239
Email: twitherington@cbshealaw.com
Practice Areas
Education: Mr. Witherington is a graduate of Yale University (B.A. 1978) and the University of Connecticut School of Law (J.D., with honors, 1982).
Publications: Mr. Witherington is the co-author of an article entitled "Standards of Proof In Employment Law" published in the Connecticut Bar Journal.
Bar Admissions: Connecticut
Court Admissions:

U.S. Court of Appeals for the Second Circuit
U.S. District Court for the District of Connecticut
U.S. District Court for the Southern District of New York
U.S. District Court for the Eastern District of New York