Nicholas P. Vegliante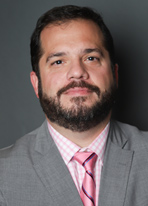 Mr. Vegliante is a principal of the firm and a member of the Litigation Group. Nick handles cases involving businesses and individuals in all phases of commercial litigation. His practice includes complex business and commercial disputes, contract disputes and the representation of financial institutions relating to lender liability claims and banking security issues. Nick also works for secured lenders and creditors in the resolution of troubled business assets and distressed real estate.
Prior to transitioning to being a litigator, Nick practiced as a corporate and transactional attorney representing clients in connection with acquisitions, commercial real estate matters, securities, venture capital and a broad range of finance transactions. Nick is active in his town of Preston's government where he is the chairman of the Democratic Town Committee and frequently serves as moderator for town meetings.
Telephone: 860-493-2200
Email: nvegliante@cbshealaw.com
Practice Areas
Prior Practice Affiliations: Pepe & Hazard, 2002 - 2004
Education: Mr. Vegliante is a cum laude graduate of Boston College (B.A., 1999) and Boston University School of Law (J.D., 2002). While attending Boston University School of Law, he served as a member and Symposium Editor for the American Journal of Law and Medicine.
Publications: He co-authored "Avoiding Pitfalls in Revised Article 9 of the UCC," published in the Commercial Lending Review.
Bar Admissions: Connecticut and Massachusetts.