Mary E. R. Bartholic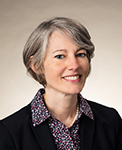 Ms. Bartholic is a principal and member of the firm's Litigation Group. Her practice extends to all phases of civil litigation on behalf of businesses, individuals and municipalities in state trial and appellate court, federal courts and private arbitration proceedings.
One of Ms. Bartholic´s areas of focus is employment law. She represents both employers and employees by providing counsel and, when necessary, representation in state and federal court litigation cases involving harassment, hostile work environment, retaliatory discharge, wrongful termination, breach of contract, defamation, emotional distress, negligent hiring, and employment discrimination, including cases brought under Title VII of the Civil Rights Act of 1964, the Family and Medical Leave Act, the Connecticut Fair Employment Practices Act and the Age Discrimination in Employment Act. Ms. Bartholic also represents clients before the Connecticut Commission on Human Rights and Opportunities, the Equal Employment Opportunity Commission, the Department of Labor and the Workers Compensation Commission.
Ms. Bartholic also counsels clients regarding employment policies and practices and advises clients through the process of hiring and terminating employees, including drafting employment contracts and separation agreements. She frequently evaluates employee handbooks for compliance and effectiveness. She also counsels clients on the protection and theft of trade secrets, breaches of covenants not to compete, the duty of confidentiality, and fiduciary duties. Ms. Bartholic also provides sexual harassment prevention training to employers.
Another area of focus for Ms. Bartholic is municipal law. She represents municipal and individual clients in matters involving administrative appeals, planning & zoning and wetlands regulations, litigation involving the status of public and private roads, and property tax appeals. Ms. Bartholic provides counsel to boards of selectmen and town boards and commissions in all aspects of municipal administration and procedure, as well as guidance on town regulations and state and federal law.
Telephone: 860-493-2203
Email: mbartholic@cbshealaw.com
Practice Areas
Education: Ms. Bartholic is a graduate of Elms College (B.A. 1984) and the University of Pittsburgh School of Law (J.D. 1993).
Honors and Awards: Ms. Bartholic has lectured in the area of Road and Access Law in Connecticut.
Bar Admissions: Connecticut and Ohio.
Court Admissions:

U.S. District Court for the District of Connecticut
U.S. District Court for the Southern District of New York
U.S. District Court for the Eastern District of New York
U.S. District Court for the Northern District of Ohio
Professional and Civic Organizations: Ms. Bartholic is a member of the Board of Directors for The Village for Families & Children, a private, non-profit community service organization, located in Hartford, Connecticut. She is also a former Chairman (2009 – 2010) and a member of the Connecticut Council for Lawyers for Children America (2005 – 2012). Ms. Bartholic has represented children in juvenile court proceedings on a pro bono basis since 1997.