Christopher R. Shea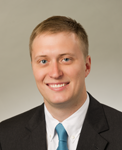 Mr. Shea is an associate in the firm's Commercial Real Estate Group and Business and Finance Group. Mr. Shea practices in the areas of commercial real estate, corporate finance and general corporate law. He has represented clients in connection with the purchase and sale of real estate and businesses, commercial leasing, venture capital transactions, the formation of business entities, and various securities matters, including private offerings. His experience also includes representing lenders and borrowers in a variety of finance transactions.
Telephone: 860-493-2255
Email: cshea@cbshealaw.com
Practice Areas
Education: Mr. Shea is a graduate of Middlebury College (B.A., Economics, 2007) and the University of Connecticut School of Law (J.D., 2011), where he served as a member and the Competition Editor of The Connecticut Law Review.