Joel Martin Hartstone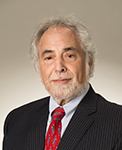 Mr. Hartstone is Counsel to the firm and the firm's Entrepreneur-in-Residence. He is available to consult with firm clients with respect to both legal and business matters. Mr. Hartstone is also the CEO of Accelerated Ventures LLC, a business accelerator sponsored by a firm affiliate.
Accelerated Ventures provides participating ventures with the start-up, ramp-up, and other business guidance they need to accelerate their development. It serves as a seasoned business partner to founding entrepreneurs, adding the business and organizational experience required to develop a new venture into an investment worthy company.
Prior to a thirty-year career as an investment and merchant banker, business consultant, serial entrepreneur, and turn-around manager, Mr. Hartstone actively practiced law. In that regard, he served as Chief Investment Counsel in the Law Department of Aetna Life & Casualty and was a managing member and head of the corporate finance department of Hebb & Gitlin, P.C., a Hartford law firm (now the Hartford office of Bingham McCutcheon). At Aetna, Mr. Hartstone had legal responsibility for all non-real estate investments, including over one billion dollars of private investment transactions annually, portfolio administration, and troubled asset recovery. At Hebb & Gitlin, Mr. Hartstone represented major banks, finance companies, insurance companies, and all levels of equity investors with respect to new financings/investments, workouts, and reorganizations.
Immediately before joining CB&S, Mr. Hartstone served for two years as Entrepreneur-in-Residence at The IP Factory, Inc., a State of Connecticut sponsored non-profit corporation that forms new businesses based on Intellectual Property provided by Connecticut's leading corporations. There he advised teams of graduate students, university faculty, technologists, and recruited managers with respect to the commercialization of technology and the formation, ramp-up, financing, infrastructure, and initial operations of new companies.
Mr. Hartstone has served as an adjunct instructor and judge of the Cornell Law School Transactional Lawyering Competition since the competition was inaugurated in 2010. He was also a Founding Trustee and the first Secretary/Treasurer of the American College of Investment Counsel. In addition to his present activities with the firm and Accelerated Ventures, Mr. Hartstone is a founding principal and continues as a Managing Director of StoneGate Capital Group LLC. In that role, he has engineered over $2.5 Billion of financial and M&A transactions. He is also the creator/author of the StoneGate One Day MBA Program, a business boot camp for business managers and their advisors and providers.
Telephone: 860-493-2240

Email: jhartstone@cbshealaw.com
Prior Practice Affiliations: Managing Member, Hebb & Gitlin, P.C. (now Bingham, McCutcheon), Hartford, CT (1976-1982); Chief Investment Counsel, Law Department, Aetna Life & Casualty, Hartford, CT (1970-1976).
Education: Isenberg School of Management, University of Massachusetts at Amherst (B.B.A., Gen Business and Finance with specialty in Government 1967); Senior Men's Honor Society, Vice President; Newspaper, Editorial Chairman; Flying Club, President. Cornell Law School (J.D. 1970); Cornell International Law Journal; Legal Aid Society. Quinnipiac School of Law Center on Dispute Resolution and University of Connecticut Graduate School, Labor Education Center (Joint Certificate Program in Mediation, 2011).
Publications, Etc.: Creator/Author, StoneGate One Day MBA Program; Author, The Way – Management Koans in Haiku Like Verse.
Bar Admissions: Connecticut, Massachusetts, United States District Court for the District of Connecticut, United States Supreme Court.
Professional, Educational and Civic Organizations: American College of Investment Counsel, Founding Trustee and first Secretary/Treasurer; Cornell Law School Advisory Council (Active Member for 20 years; presently Emeritus Member). Forman School (Litchfield, CT), Trustee. Watkinson School (Hartford, CT), Trustee.
Other: Justice of the Peace