Suzanne S. Neville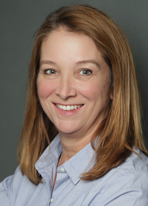 Ms. Neville is an associate in the firm's Trust and Estates Group, Commercial Real Estate Group and Business and Finance Group. Ms. Neville practices in the areas of commercial real estate, estate planning, special needs trusts and probate law.
Ms. Neville counsels and works with individuals and families to develop estate plans customized to fit their needs, such as planning for minor children, asset preservation and distribution, gift and estate tax planning, and providing for a loved one with special needs.
Ms. Neville knows first-hand what it is like to have a child with significant needs. Her son is autistic, non-verbal and one of the loves of her life. She knows the daily challenges (educational, personal, medical) and expenses of caring for him. Facing many of these challenges, she became worried about what would happen to him if and when his father and she were no longer able to care for him. Her hope is to help make it easier for other families facing the same situation. She can help you create a supplemental needs trust customized to meet your child's particular needs.
Telephone: 860-493-2254
Email: sneville@cbshealaw.com
Practice Areas