Scott D. Rosen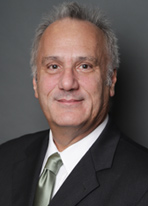 Mr. Rosen is a principal of the firm and a member of the Bankruptcy & Creditors Rights Group and the Litigation Group. He represents secured lenders and other creditors in the resolution of troubled business credits, distressed real estate, and reorganization and liquidation proceedings under the Bankruptcy Code. In addition, Scott has represented all parties in interest in business reorganization proceedings, including trustees, creditors, committees, examiners and debtors in possession.
Mr. Rosen represents financial institutions, private lenders, holders of commercial mortgage backed securities (CMBS) and private lenders in commercial real estate loan foreclosures and workouts, including multi-family, office, retail, residential projects, construction loans, affordable housing projects, and subdivision and condominium developments.
Of particular note, he served as lead litigation counsel in connection with the largest mortgage foreclosure action in the City of Hartford ($140,000,000), and through the innovative use of Connecticut's legal process, successfully concluded the foreclosure and obtained title for the lender three business days after commencing the action. He represented the debtor in Connecticut´s only successful prepackaged Chapter 11 reorganization.
Telephone: 860-493-2220
Email: srosen@cbshealaw.com
Practice Areas
Prior Practice Affiliations: Partner, Brown Rudnick Freed & Gesmer, 1991 -1997; Hoberman & Pollack, P.C., 1986 – 1991.
Education: Mr. Rosen received his B.A. from Fairfield University, magna cum laude, in 1983 and his J.D. from Boston University in 1986, where he was a member and Developments Editor of the Annual Review of Banking Law.
Honors and Awards:Scott was awarded the highest rating (preeminent) by Martindale Hubbard and is listed in Hartford´s Top Rated Lawyers and in Boston´s Top Rated Lawyers by ALM.
Publications: Mr. Rosen authored "A Construction of Glass-Steagall's Securities Provisions: Clearing the Confusion After Securities Industry Association vs. Board of Governors of the Federal Reserve System," 5 Annual Review of Banking Law 307, and "Developments in Banking Law: 95, Annual Review of Banking Law. He co-authored "Banker's Guide to Consumer and Commercial Bankruptcy," Shashunoff 1995 (chapters 5&6).
Bar Admissions: Connecticut.
Court Admissions:

U.S. Court of Appeals for the Second Circuit
U.S. District Court for the District of Connecticut
U.S. District Court for the Southern District of New York
U.S. District Court for the Eastern District of New York
Professional and Civic Organizations: Member, American Bankruptcy Institute, Connecticut Bar Association (Commercial Law and Bankruptcy Section). Scott has served as an instructor on bankruptcy law, Connecticut prejudgment remedies, and constitutional law for the Continuing Legal Education Division of the Connecticut Bar Association.